EUK 134 0.1%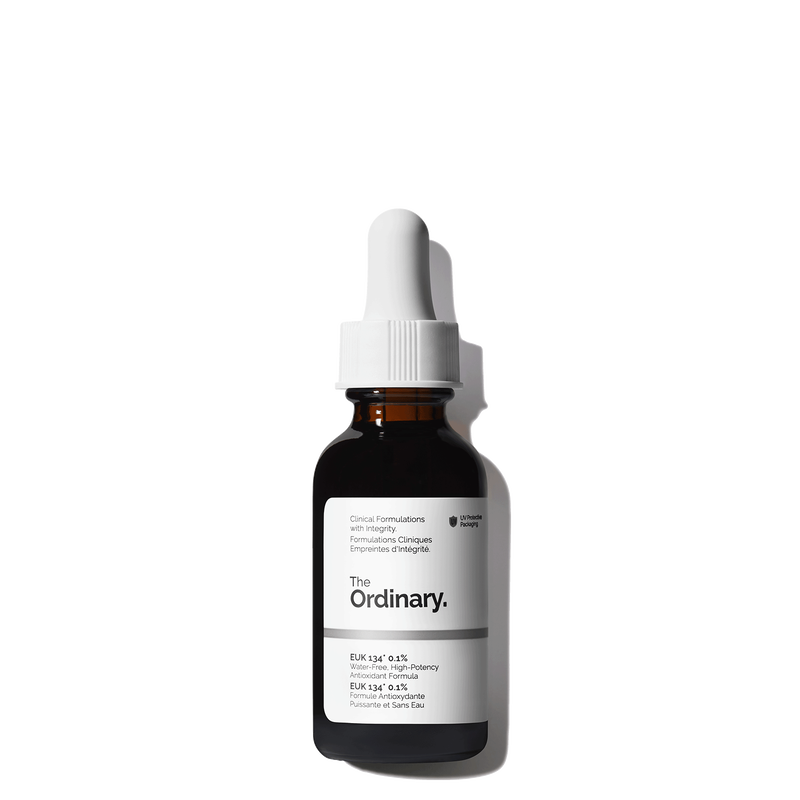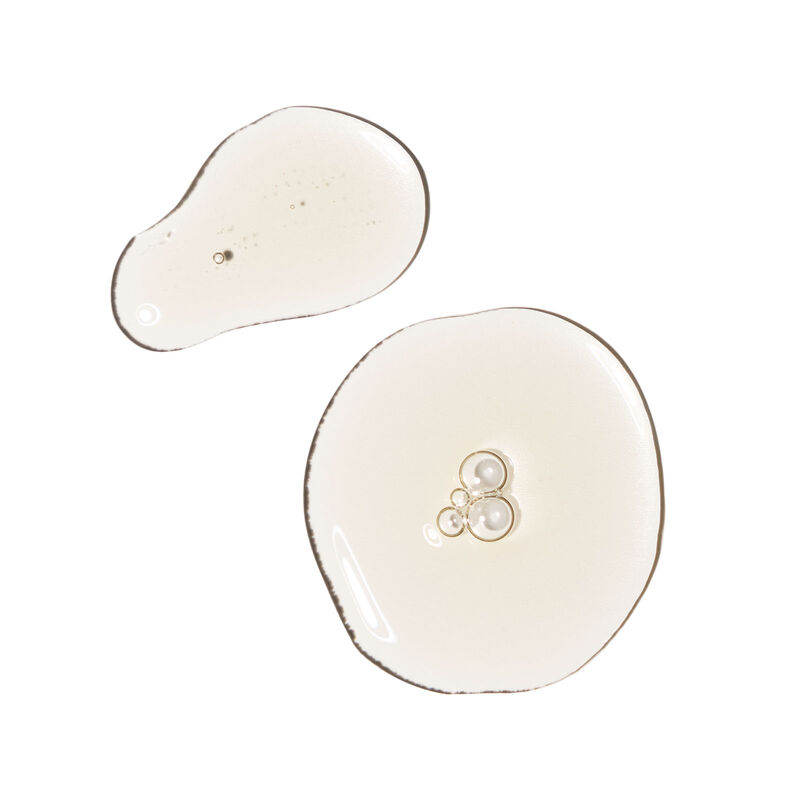 Water-Free, High-Potency Antioxidant Formula
EUK-134™ is a mimetic of superoxide dismutase and catalase, forming an exceptionally rare self-regenerating molecule that scavenges superoxide free radicals, eliminates hydrogen peroxide and converts reactive oxygen species into water and oxygen. While it has been around for many years, very few products on the market do use this truly superb antioxidant which can regenerate itself to offer round-the-clock antioxidant support. The only issue with EUK-134™ is that it must not be used immediately with strong acids such as suspensions of Ascorbic Acid. Strong acids will completely destroy EUK-134™ which is based on manganese.

The low price of this formula does not reflect EUK-134™'s extremely high potency. EUK-134™ is by far one of the strongest antioxidants available. While EUK-134™ itself is very costly, the suggested concentration in any formula is below 0.05% and most formulas do not use this maximum suggestion. Our formula uses EUK-134™ at an extremely high 0.1% concentration and we do not believe any product on the market today uses a higher concentration than this amount. This formula does not contain any water, silicones, oils or alcohol. Water can impair the stability of any antioxidant.

The Ordinary's antioxidant offering includes Resveratrol 3% + Ferulic Acid 3%. If you wish to take advantage of both formulas, either use them at different times or apply each in a separate step since acids and EUK-134™ should not be mixed together. EUK-134™ can also be mixed with most products such as Natural Moisturizing Factors + HA for a strong antioxidant boost.

EUK-134™ is a trademark of Lucas Meyer Cosmetics Canada Inc. Neither DECIEM nor The Ordinary is affiliated with Lucas Meyer Cosmetics Canada Inc.
Apply alone or after water-based serums, before oils or heavier creams. Alternatively, mix with other treatments to enhance their antioxidant capacity significantly. Do not use with highly acidic formulations such as suspensions of ascorbic acid. If irritation occurs, cease use and consult a physician. Use only as directed on unbroken skin. Patch testing prior to use is advised. Keep out of reach of children.
See how to combine multiple formulations from The Ordinary in a single regimen
Patch tests are an easy way to help predict if you may experience a negative initial reaction to a new product. It is recommended to perform a patch test before incorporating any new product into your regimen. We have outlined a general method for conducting your own patch test below based on the type of product.
Apply a small amount of the product onto a clean area of skin on the upper forearm.
Keep the area dry.
If the product has a specified duration of use, rinse off after this time has elapsed. Otherwise rinse off after 24 hours.
If any redness, burning, itching, blistering or irritation is observed at any time throughout the test, do not use the product.
For more product specific information, review our Patch Testing Guide.
Propanediol, Ethylbisiminomethylguaiacol manganese chloride.
You may
also wish to explore
Rated

5

out of

5
by
jehn
from
Visible results
I find the jargon-filled description of this product actually does not do it any justice. I bought this on a whim from the store when an associate suggested it as an antioxidant. I have sensitive, dry skin easily prone to redness, for that reason, I use very few products in my routine and introduce new products sparingly. After i started using this, there was a definite calming of redness and overall evening of skin tone. I use just once a day and have noticed visible results in 1 week. The texture is very oily so I am not sure if that would be ideal for all skin types.
Date published: 2021-05-11
Rated

5

out of

5
by
MP13
from
Great Product
It makes my skin really smooth and gives it a nice glow. My Question is, can I layer it with Amino Acid + B5?
Date published: 2021-05-04
Rated

5

out of

5
by
grrlgab
from
Give me glowing and plump looking skin
I tried this on a whim. So happy I did as I was blown away by the results. I have, I guess, "mature skin" on the dry side, and the skin around my eyes was geting crepey. I use this regularly 2x/ day with Buffet, moisturizing factors, sometimes with a retinol product (at night) and squalane. Before adding EUK, I was pretty happy with my regime, my skin is soft and feels moisturized. But AFTER I added EUK, there was a world of difference! The crepey-ness around my eyes is much reduced, my skin is glowing and looks and feels more plump and dewy. I even get complements on my skin now. Thanks for this great product!
Date published: 2021-04-27
Rated

2

out of

5
by
lara
from
unfortunately it gaves to me problems...
Before I want to say that I have sensitive skin because I suffer from rosacea (redness, some spots or irregularities..) , and I already know that these products are not medical. However using euk 134 individually (only once), or with niacinamide it gave me no problems. The third time I used it with azelaic acid. I know you shouldn't use it with acids like the ascorbic one, but I thought there was no problem with that. Now I would like to know if the reaction of red stains/itching that he gave me can be due to the combo ? how do you explain it scientifically? in the days before I had used azelaic acid alone and had not noticed any damage, then euk 134 with niacinadime and also everything ok...
Date published: 2021-03-23
Rated

4

out of

5
by
RIPBrandon
from
Compelling Research, better price
Interesting product, and the research papers behind EUK 134 are very interesting, but the only drawback in my opinion, is the long list of contraindications. The first time I bought it, i was extremely hesistant to use it! I was worried anything else i was using would deactivate it, and didn't know how long to wait after applying it to use anything else, I even remember reading it becomes unstable in water but I still got through it (albeit, usually with the Buffet + Copper Peptides... whoops). I bought it once more and forgot about it for a few months, but I only wear sunscreen in the morning now, I don't even wash my face in the AM anymore, so I figured I should add an antioxidant under my spf like everyone suggests. This is a good one in the morning, I like the nice warming feeling, and I generally wait 10 minutes after applying before I go on with my SPF 50. They must have reformulated, because the two times I purchased they were a dark brown almost black, nearly greasy feeling liquid that sinks in to the skin surprisingly quickly. Exciting to try the new, clear formulation. FOR THE FUTURE: I would very much like to see this ingredient encapsulated, to stabilise it so that it's possible to use this in a larger variety of routines (for instance in the morning with L-Ascorbic Acid, or at the very least to be made compatible with peptides AND stronger anti-oxidants), and I really look forward to seeing how The Ordinary can make this really promising ingredient more accessible and effective!
Date published: 2021-03-19
Rated

4

out of

5
by
Andi
from
Why am I using this?
I can't remember why I use this, but I do. Today, I did after over-exfoliating yesterday and finding my face to be a little sensitive. Putting this on, there is a soothing bit of warmth-never hot or burning, just a pleasant, subtle comforting warmth. And then I feel better. No-really. If I have recently had a bit of sun-this helps, too. Is this what I'm supposed to expect? Don't know, but I like it.
Date published: 2021-03-16
Rated

5

out of

5
by
ty
from
Great Antioxidant!
This is a great antioxidant that has not only brightened and made my skin look better, but has also a calming effect! How long would I have to wait with using EUK or peptides (like argireline), with a direct acid?
Date published: 2021-03-14
Rated

5

out of

5
by
NB
from
...
I have sensitive oily prone skin and this serum is a must have for me !!!It calming my skin and reduces the redness in my face. I can't explain it but the skin looks just prettier and more healthy after it.My daily regime: calming face toner (not TO), Hyaulorincs acid 2% serum, Niacinamide 10% serum, EUK 134 and as a last step Natural Moisturizing Factors creme.(Plus 2x/week salycic acid mask)DECIEM Team - your products are saving my skin ! Thank you!
Date published: 2021-02-07
bvseo_sdk, dw_cartridge, 18.2.0, p_sdk_3.2.0
CLOUD, getReviews, 11ms
reviews, product